I spotted this work by the Radical (as in politically radical) American artist Andrea Bowers during my recent visit to Tate Modern. The image is drawn on sheets of cardboard that have been joined together with a maker pen.
The full title of the work is The Worker's Maypole. An Offering for Mayday 1894. It's a very detailed drawing which reproduces an image by the British Socialist artist Walter Crane. For several years at the end of the 19th Century, he produced annual cartoons to commemorate May Day for the socialist magazine The Clarion.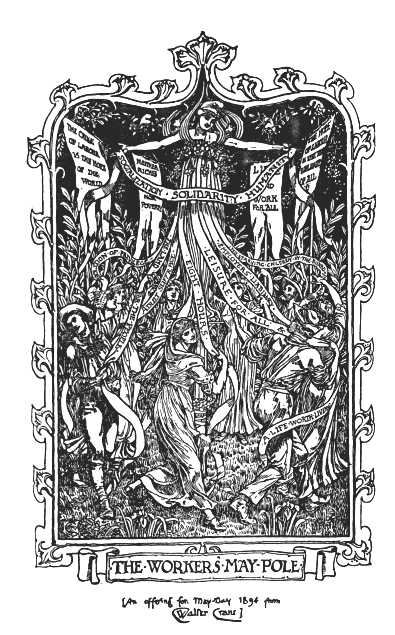 In Andrea Bower's version, she has used materials that are typically used to create banners and plaquards for political demonstrations by the Occupy Movement. Walter Crane produced illustrations for political purposes – for political propaganda and banners for the Labour Movement. As a modern radical activist artist Andrea Bowers is very much following in his footsteps.